Devin Gary & Ross are playing at Shea Stadium again. This time to support the record release of Spectre Folks's 'Blackest Medicine II' on Abitrary Signs, who shortly are to release Devin Gary & Ross vinyl EP 'Four Corners'. Also appearing are The Tall Firs.
Shea Stadium/20 Meadow St./Brooklyn, NY 11206
Thursday March 31st     $7.00   Opens at 8:00  No idea when anyone will go on.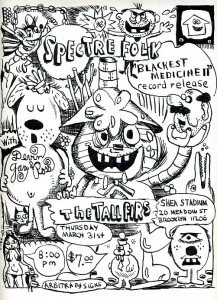 http://www.arbitrarysigns.blogspot.com/